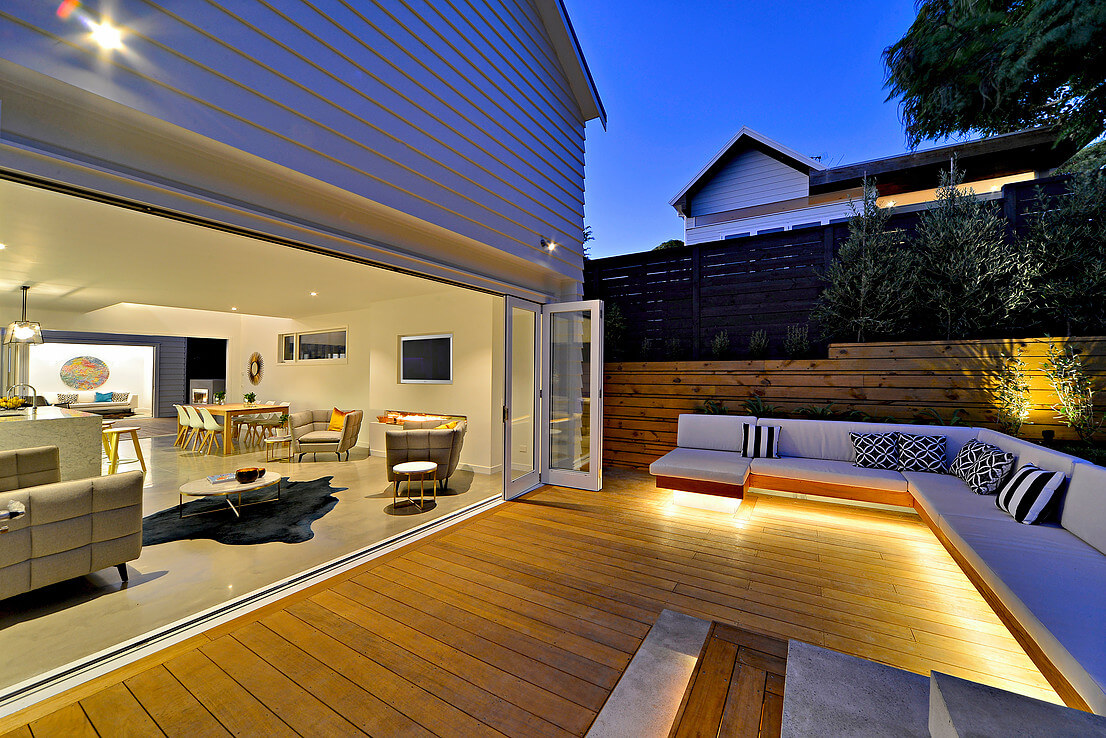 What are Timber Bifold Doors
Timber Bifold Doors (or concertina doors) are a set of door panels that are hinged to each other, enabling them to fold together on one side or both sides of an opening, like an accordion. This design concept allows for the largest open-door space of any door design.
Timber Bifold doors are a fantastic way to create indoor and outdoor flow, perfect for decks, bbq spaces or patios. The unobstructed entranceway delivers the illusion of a much larger space, as the timber doors fold into themselves.
What can CT Timber Joinery do
You can choose to have your doors open inwards or outwards, have them all fold to the left or right, or have a swinger door (recommended) to allow for a French door style of operation for simpler day to day access.
CT Timber Joinery design and manufacture a large array of bespoke bifold doors. We have built Bi-fold door sets as small as 1.4m in total length, up to as large as 8m, with re-enforced internal steel bracing.
About Us
The standard materials used for Bifold door construction at CT Timber Joinery:
Door sashes (doors):        Western Red Cedar or Alaskan Yellow Cedar
Bifold Door frames:          H3.2 Finger Jointed Pine
Glazing:                               Single or Double Glazing
Hinges:                                Stainless Steel
Pre-primed:                        Standard on all painted product
We can certainly build your doors from other materials, and are happy to discuss options with you.
Your bi-folds will need to be installed by a qualified builder. If you do not have one, we may be able to recommend someone suitable.  Our project managers and estimator are very experienced, and can help walk you through your choices.