Double hung windows remain flush with the wall
If space is tight and you want windows that remain flush with the wall when open, then double hung windows will perfectly meet your needs. Timber double hung windows comprise a single timber window frame, combined with 2 glass window sashes which can slide up or down independently to provide ventilation.
Perfect for compact buildings
These were the most popular window frames found in Victorian and Edwardian period homes and have made a massive comeback in recent times with the return to more compact home building styles in our major cities.
Brass weights and pulleys
The double hung windows that CT Timber Joinery produce are hung on high quality brass pulleys and use counter balancing lead weights, a tried and trusted method. Weights and pulleys have been around for over a 100 years and will be around for another 100.
Some of our most popular double hung window options
Double hung windows comprise a single timber window frame, with 2 glass window sashes, which can slide up or down, independently to provide ventilation. Choose from a single window, double window or triple window configuration.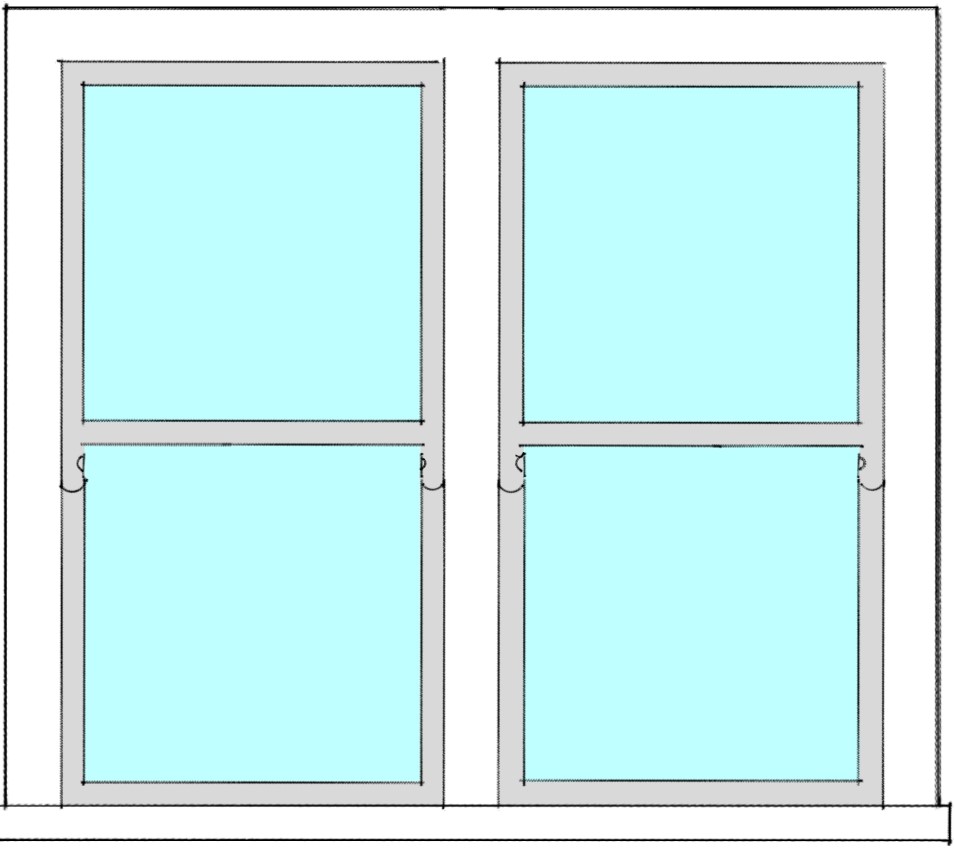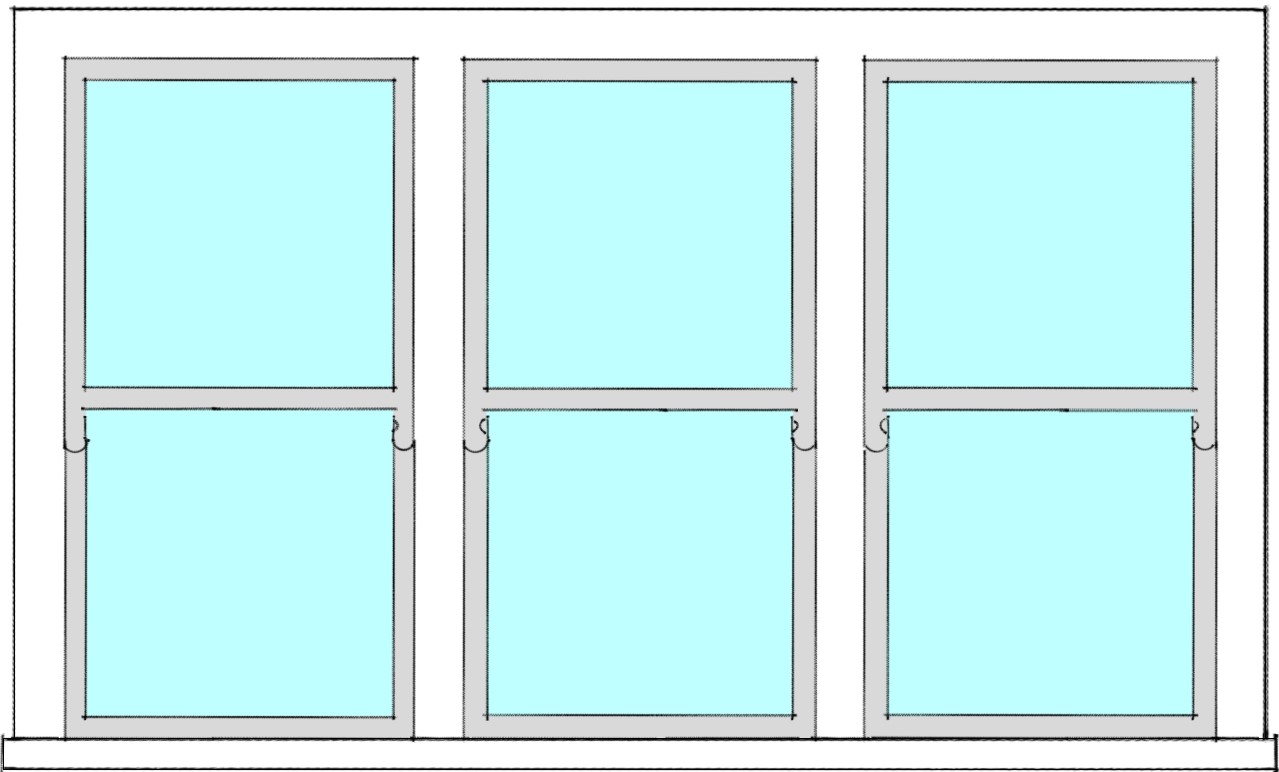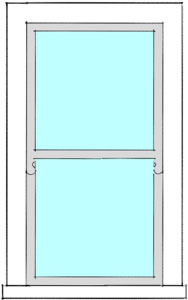 Your joinery will need to be installed by a qualified builder. If you need help installing your joinery, our experienced Project Managers may be able to recommend someone suitable. Your glazing can be measured, manufactured and installed by our factory glazer once the joinery is installed, please read our glazing options below.
As a rule, CT Timber Joinery pre-primes all timber joinery before it leaves the factory, unless you have requested a clear finish for wood you plan to stain or protect otherwise. We do this to protect the wood from moisture ingress during the period between supply and installation. Pre-priming simplifies your painting process as our doors and windows won't require an undercoat but will require a minimum of 2 top coats of paint.
After ensuring the wood is completely dry and free from dust and dirt, we apply the timber primer – a modified alkyd based pigmented sealer designed specifically for wooden joinery. It's formulated for excellent adhesion and coverage and will provide you with the best possible surface for your top coating needs. For additional short term moisture protection, we also apply an ACE 121 timber preservative to all wood end grains.
We are joiners. We specialise in the manufacture of timber windows and doors, many of which will require glazing. At our highly sophisticated Auckland manufacturing plant we have an independent glazer on site who can measure and install your glass. If you would like a quote for glazing please ensure you request this when briefing us.
Due to the weight of most finished products, our glazer normally measures the glass once the custom joinery is made. He then installs it after your builder has fitted the wooden frames. You do of course have the option to work with your own glazer if you prefer.
CT Timber Joinery use the following standard glazing materials but there are many other options available:
Single Glazing 6.38mm laminated

Double Glazing 4mm toughened either side with a 12mm spacer for 58mm thick joinery

Double Glazing 4mm toughened either side with a 10mm spacer for 44mm thick joinery
Other glazing options available include, but are not limited to:
Clear annealed glass

5mm options glass

6.38mm glass

Low E Laminate

Sound stop

Opalite (frosted)

Clear Stippolyte/Mistlite/Cathedral

Clear Stippolyte/Mistlite/Cathedral Toughened

Argon Gas filling
Auckland's Most Experienced Joiners
If you're looking for custom made timber joinery, you won't find a better, more experienced team than CT Timber Joinery. Guaranteed Quality & Craftsmanship
As Master Joiners we take pride in our work and guarantee the craftsmanship of all manufactured product with a 10 year guarantee. Our ever increasing number of happy clients are testament to the workmanship and enduring quality.
Learn More
"I have been working with CT Joinery for the last 8 years. They were recommended to me by another builder. The company has always provided good quality internal and external doors and window. I don't shop around when pricing joinery. I go straight to CT Joinery. Since Stu has come on board working with CT Joinery has become a easies working relationship. The plans and sizing is very clear for my team to frame up openings once and the joinery fits every time. I recommend to other builders to try for themselves

Barrie Swarbrick
"As a builder we need Sub-contractors and suppliers we can trust. We get that, and more from CT Joinery. They are easy to deal with, fantastic product knowledge, and problem solving. Most importantly they delivery what they say, when they say. It's always a pleasure working with them. Thanks Team

JR Build